Support the sport


TEAM SCORES
INDIVIDUAL SCORES
SPRINGFIELD, Mo. -- For the first time in modern USHA Collegiate Championships history, a team title was decided on the final day pending the results of the Men's Open Singles final.  Juan Canales (Lake Forest) and Sam Esser (Missouri State) held the fate of the Men's Team title in their hands with the result of their singles final.  The pair displayed the weekend's best handball and pure class through three games.  Splitting the first two games 21-16, Esser held a 3-0 lead in the tiebreaker but couldn't pull away.  Canales kept coming and ultimately took the lead; however, Esser didn't go quietly, forcing long rallies before falling 11-8 in front of a packed house.  With the win (and some help in another division), Lake Forest edged Missouri State for the Men's title.  That result didn't effect the Combined Team title, which Missouri State clinched on Saturday.  
In the Men's Doubles final, Esser and Max Langmack had too much firepower as they cruised to victory, defeating Canales and Ricardo Palmas, 21-8, 21-5.
Dublin City's Fiona Tully slammed the Women's Open events, defeating DCU teammate Meadhbh Ni Dhalaigh in the singles final, 21-8, 21-7.  The Open finalists teamed together to defeat Missouri State's Taylor Rumping and Christina Pecaut in the Women's Open Doubles final, 21-7, 21-2.
USHA President LeaAnn Martin with USHA Coach of the Year Tommy Burnett.
At the Collegiate Championship Banquet on Saturday, Tommy Burnett was honored with the USHA Coach of the Year Award.  USHA President LeaAnn Martin presented the award to Burnett who thanked his family, fellow coaches, volunteers and the handball players who helped make his program a success.    

The USHA also awarded John C. Sabo Sr. Scholarships to Julie Huestis of Pacific University and Chandler Straw of Lake Forest.
Martin with Sabo Scholarship recipients Chandler Straw and Julie Huestis with USHA's Matt Krueger.
This is the first National Collegiates hosted on the courts since they were dedicated as the Dr. Thomas Burnett Handball Courts back in November.   The refinished courts named for the Hall of Fame coach looked pristine as they were refinished and ready for the tournament.  
The USHA Collegiate National Championships offer a unique format where each player is guaranteed three matches.  The first two matches determine final division placement (Open, A, B, etc.).  The third match (and beyond if player advances)  determine points scored for their team.  See the updated draws and results below.  Team results will be posted once scores are confirmed.
Please Note:  Draws updated Feb. 25 (12:30 p.m. Central)

Men's Singles (Friday Matches/Results)

Open
Open (9-16)
A1
A2
A3
B1
B2
B3
C1
C2

Women's Singles (Friday Matches/Results)
Men's Doubles
Men's Singles (First Matches)

Men 1-16
Men 17-32
Men 33-48
Men 49-64
Men 65-80
Men 81-96
Men 97-112
Men 113-128

Men's Singles (Thursday Matches/Results)

Open/A1
A1/A2
A2/A3
A3/B1
B1/B2
B2/B3
B3/C1
C1/C1
Women's Singles (First Matches)

Women 1-16
Women 17-32
Women 33-48
Women 49-64
Women 65-80
Women's Singles (Thursday Matches/Results)
Open/A1
A1/A2
A2/B1
B1/B2
B1/B2 (cont.)
B1/B2 X

2017 Results (65th USHA Collegiate Handball Championships) HERE.

Rules, Eligibility and Code of Conduct

Deadlines
Monday, February 19 - Starting Times and Draws Posted
February 21 (12 pm) - Play may begin
February 25-(12 pm) - Play ends
March 5 - All American Bios and Championship Articles due
Division names

The new naming conventions will be broken into Open, A, B, and C Divisions for the men and women draws. Each Division will contain a number of brackets based upon the number of players in a division.
Men
Open Division – Open Bracket
A Division – A1, A2, A3 Brackets
B Division – B1, B2, B3, Brackets
C Division – C1, C2, C3 Brackets

Women
Open Division– Open Bracket
A Division – A1, A2 Brackets
B Division – B1, B2 Brackets
C Division - C Bracket

To categorize teams for Open, A, or B team titles, you would take the AVERAGE of the players' seeds. For the 2017 men's draw, to find the three Divisions you would divide the total number of entrants by 3, e.g. 162 entrants / 3 = 54.
Open Division up to 54
A Division 55 – 108
B Division 109 - 162

To qualify for a team title, a school would still need to have a minimum of three players in a gender. Points would be calculated exactly how they were in 2017. The schools would have been divided as follows in the Men's 2017 tournament using this method.
Points

Point Distribution
Format
Wall chart-Draws will be posted on the wall in a diamond shape to reflect where players move to as the players either win or lose in the first two rounds.
Women's Divisions (template)
Men's Divisions (template)
Maps
Meals
Location-TBD
Times- Thursday (TBD), Friday (TBD), Saturday (TBD)
Banquet
Coaches meetings
Welcome Meeting - Room 248 (Above Lobby) 11 a.m.
Times - TBD
Agendas - TBD
Awards
All Tournament -(semi and finalist Open division both genders)
All American-top 4 (or more in case of tie) American players in top 16 Singles or finalists of Open Doubles
Sportsmanship (both genders)
Most Improved Player (both genders based on 2017 finish/2018 finish)
FOR IMMEDIATE RELEASE
Keith Mardak with his wife Mary Vanderberg.
$1 Million for Scholarships and Challenges to Communities

Tucson, AZ, May 1, 2017:  When Keith Mardak of Milwaukee decided he wanted to help college kids and handball, he decided to do it in a big way.  The $1,000,000 gift is the largest in the USHA's history and is designed to be in place for posterity.  There are two pieces to the Endowment, one will fund college students to teach handball and the other piece will fund scholarships for those students who teach.  Keith's generosity to the communities where handball is taught will need to be matched from within the community.
The Mardak Scholarships and Mardak Community Challenges will start in the Spring of 2018 with at least 10 scholarships and five community grants awarded.   "It's going to be great to be a collegiate handball player," said USHA Executive Director Vern Roberts.
"It's been exciting to reach out into the communities to find the matching funds.  Everyone likes the idea and is stepping up to grow the game with more coaching and mentoring by young people for younger people.  We've seen similar startups with Homework and Handball in Tempe and Lift Up Kids in Austin, and there are other successful programs.  We'll be off and running in the Spring of 2018 with these and a few more communities we're working on," Roberts added.  "Handball needs more teachers, more players and this is a great place to start."
Mardak, who has been one of the USHA's most generous donors, is looking forward to getting the program(s) off the ground and "seeing the positive results," Mardak said. 
Keith and his wife Mary Vanderberg have supported numerous organizations in a big way, including the Boys and Girls Clubs of Milwaukee, the VanderCook College of Music, the Milwaukee Ballet and the Phoenix Society, along with numerous other high school and college scholarships.  A part owner of the Wisconsin Athletic Clubs, including Milwaukee's No. 1 handball club, Mardak has played handball since the late 1960s.  Though he hasn't been able to play for awhile due to injury, but like every handball player, hopes to make a comeback after his new shoulder heals, he noted: "Greg (Misiewicz) and I had a good run."   Keith had a lot of fun playing handball and now he's looking to share that with other youngsters for a lifetime.
To maintain the endowment, 4% of the fund's value on Dec. 31 will be spent on the two programs in the following year.  The spending will be split between the Mardak Scholarships and the Mardak Community Challenge.  With the local communities involved the Challenge, we're hoping for a huge impact in the growth of handball in those areas.

For more information on getting involved in the program, contact This email address is being protected from spambots. You need JavaScript enabled to view it. or This email address is being protected from spambots. You need JavaScript enabled to view it. (520)795-0434.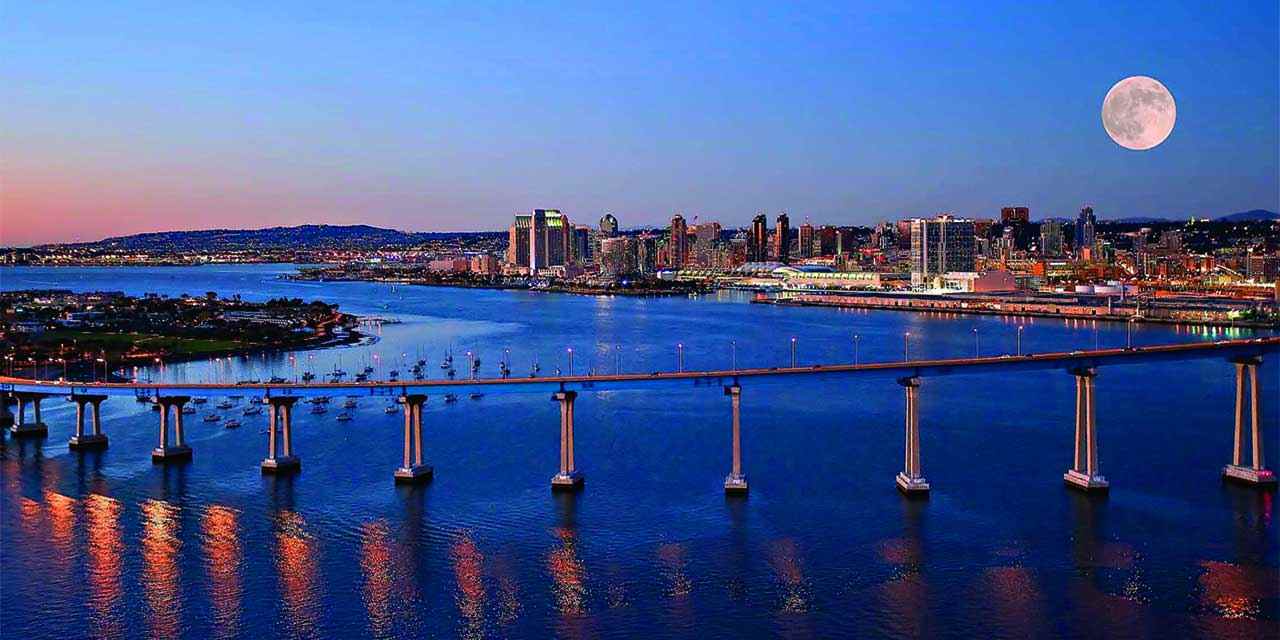 SAN DIEGO -- Tommy Hynes of Wexford brought raw power and determination to the 45 singles final against Chris Watkins.  Watkins had beaten Hynes the last time they met but Hynes' was on top of his game on Sunday, racing to the title. George Garcia Jr. showed up healthy on Sunday and ready to play two finals. Kevin Price had a rough night and didn't know if he could take the court after tough wins on Saturday.  Garcia eased his way to the 35 title and Price wasn't able to take the court for the 40s.  Mike McDonald earned the 50 title over Ryan Grossenbacher in a tiebreaker.  Bobby Nicholas overcame a determined Marty Clemens and a sore left arm to win the 55s.  Lloyd Garcia earned his 9th title in his quest for the Grand Master sweater over Dave Streibig in three games.  Billy Wyrsch turned back Bob Lohmueller in yet another tiebreaker for the 65s.  In the 70s, Greg Raya showed he's still the one to beat, taking Greg Stansbury in two games.  Jim Smith won the battle of the dentists over Gary Rohrer in the 75s.  Mike Driscoll moved into the 80s for his first win in that group, beating Jerry White in the final.
See the final results of the 2018 USHA National Masters Singles Draws on r2sports HERE.
CINCINNATI -- The Munson brothers were devastating in the 35s as they marched through the strong field, including Dave Bardwell and Nick Mattioni in the final.  ICRCTV was on site streaming two finals and you'll be able to watch them on demand.  The 35 Singles final has been uploaded to the U.S. Handball YouTube Channel HERE.

Shane Conneely and Stas Hammond rallied to defeat Andy Rousseau and Jared Vale in a great 40 final. Andy Schad and Dan Zimet turned back the determined Rousseau and Vale in the 45s as well.  Jim Wohl and Jake Esser won a grueling 50 final over John Allen and Scott Walker.  Alan Frank and Joe Berman stopped Marty Clemens and Dave McElwain's run in the 55s.  Dave Dohman and Scott Rosenthal beat Mike Linnik and Tom Fitzwater to add the indoor to their outdoor title.  Vance McInnis and Ed Campbell won the 65 title over Bob Dyke and Dave Schmelz.  Bob Bardwell and Dave Hinkleman were impressive in the 70s, turning back Gary Rohrer and Ron Cole in the final.  Ed Grossenbacher and Vince SanAngelo reunited for the 75s title over Bob Braine and Norm Young.  And in the 80s, it's been 25 years since Al Green survived a heart attack and now he's one of a select few to win titles in one-, three-, and four-wall.  Green teamed with Ed Woerner to outlast the 85-eligible Lew Buckingham and Ben Marguglio in a tiebreaker.
The GCHA provided great hospitality all weekend for the players and fans, rewarded the largest field in seven years for coming to the Queen City.
See the draws and results HERE.
VENICE BEACH, Calif. -- In a classic NorCal vs. SoCal clash, the battle for Boy's 19-Under supremacy reached a boiling point on Sunday after simmering for two days at the 2017 USHA National Junior 3-Wall Championships.  The Boy's 19-Under Small Ball singles final would be the rubber match between Anthony Sullivan (San Jose) and Andrew Garcia (Los Angeles).  Garcia stunned Sullivan on Friday, winning the Big Ball singles in a tiebreaker.  The next day, with the help of doubles partner Jon Gutierrez, Sullivan exacted some revenge by defeating defending champions Garcia and Brandon Ramirez for the Small Ball Doubles title.  On Sunday, Sullivan and Garcia slugged it out for three games, battling fatigue and each other's desire to win before Sullivan prevailed, 21-1, 13-21 and 11-6. 
As soon as the match started, it appeared Sullivan would win in a walkover, hopping and hooking serves for which Garcia had no answer.  Needing what seemed the entire first game to adjust, Garcia battled back in the second game, building a nice lead and holding it to force the deciding tiebreaker.  Sullivan owned the serve to start, and shot out to a commanding 7-0 lead, but this time Garcia ferociously answered.  The two exchanged a number of lengthy rallies that pleased the Venice Beach crowds that started to gather.  After burning their timeouts, the exhausted finalists each welcomed a required glove change timeout to catch their breath.  Once the action resumed, Sullivan pressed harder to pick up the remaining points to clinch his title.  Down to match point, Garcia dug out a side out to delay any celebration for Sullivan, but the NorCal phenom regained the serve and scored the last needed point for the title. 
In other action, Luis Mendez (Santa Barbara) won the Boy's 17-Under Small Ball crown, defeating Jorge Pimentel (Tucson) in two games.  The win gave Mendez his second National Juniors title after winning a Four-Wall championships earlier this summer at Los Caballeros. 
There was nobody better in the Boy's 15-Under division (small ball or big ball!) than Jesus "El Diamante" Mendez.  The SoCal product from Los Angeles controlled both finals in two games, winning the Big Ball title over Fernando Espindola (Orange, CA) and the Small Ball championship over Joahan Campos (Kansas City).  
After suffering disappointment in the Boy's 13-Under Big Ball final, Anthony Sanchez (Los Angeles) edged Luis Fernandez (Santa Barbara) in an exciting 13-Under Small Ball final, 18-21, 21-13 and 11-3.
Finally, Kena Byrd-Jackson and Marisol Maldonado defeated Belisa Camacho and Sophie Della Croce in an All-Tucson Girls 17-Under Doubles final, winning 21-10 and 21-12. 
Thank you to all the tournament volunteers, organizers and contributors who made the 2017 USHA National Junior 3-Wall Championships a success!   Sunday was the birthday of LAFD Handball's Roy Harvey, who will also be inducted into the Southern California Handball Hall of Fame next month.  To show their appreciation, players, coaches and families gathered and sang Happy Birthday to Harvey on court one (below).
See the 2017 USHA National Junior Three-Wall Championships final results HERE.
---
SATURDAY
VENICE BEACH, Calif. -- The summer crowds mixed with SoCal natives and tourists from all over the world filled up the boardwalk to take in another beautiful day at the beach.  Many who passed by the handball courts nestled between Muscle Beach and the Pacific Ocean stopped to watch high-level action as many finals played out on Saturday at the 2017 USHA National Junior 3-Wall Championships.
In the Girl's Singles final, Kena Byrd-Jackcson defeated Team 520 teammate Belisa Camacho in two games, 21-6, 21-4.
Next, Tucson's Ayden Brule swept the 11-under Small Ball and Big Ball divisions, defeated Xavier Flores of Los Angeles in each final.
In Boys Big Ball action, Ricardo Renteria of Los Angeles drubbed Ricky Serrano in the Boy's 17-Under final, 21-3, 21-0.  Serrano put together some great rallies throughout the match, but the Bellflower High product controlled the court, sending the ball deep along both walls. 
Eddie "Torito" Rocha from Lake Elsinore, CA also dominated his championship final, defeating LA's Anthony Sanchez 21-2, 21-0 for the Boys 13-Under Big Ball title.  
Both 19-Under Boys doubles finals were play at the day's end, showing off the best doubles competition as the sun lowered on the Pacific.   Jacob Hernandez and Fernando Balladares battled Jose Hernandez and Eduardo Garcia for two tough games, prevailing 21-17 and 21-19 for the Big Ball crown. 
In small ball play, Anthony Sullivan and Jonathan Gutierrez clicked at the right time as they upended defending champions Brandon Ramirez and Andrew Garcia, 21-15, 21-9. 
Sullivan and Garcia will see each other again in Sunday's Boy's 19-Under Small Ball final.
See Saturday's results HERE.
---
FRIDAY
VENICE BEACH, Calif. -- The second day of the 2017 USHA National Junior 3-Wall Championships at the Venice Beach Rec Center gave fans and players even more competitive matches and ended with a few championships decided.  
The first major title was the Boys 15-Under Small Ball Doubles which was decided by four Santa Barbara TGOP products:  Bryan Trejo and Daniel Mora vs. Luis Fernandez and Oswaldo Perez.  Fernandez and Perez struck first with a surprising game one victory, but Trejo and Mora battled back to force the tiebreaker where they edged their teammates, 11-6 for the title. 
To wrap the day's action up, Andrew Garcia (right) and Anthony Sullivan played for the Boys 19-Under Big Ball singles crown and provided a glimpse of what to expect for a Boys 19-Under Small Ball final.  Sullivan looked strong early, ringing up a seven-point lead en route to a 21-19 game one win.  But in the second, Garcia showed off his Big Ball prowess, mixing up speed and power to force a deciding third set.  In the tiebreaker, Garcia rolled, jumping to a 7-0 lead to route Sullivan 11-1 for the crown. 
"I ran out of gas in the second," Sullivan said.  "I used up everything in the first and couldn't adjust after." 
Garcia credited his win to settling down and letting his game come to him in the second and third sets.  "I was rushing things, and my shots were off in the first game."  Friday's outcome produced more drama to a possible Sunday rematch in Small Ball. 
SCHA continued to roll out the red carpet for junior players and families on Friday.  Mark Zamora, aka "Rapper" manned the grill which provided delicious tacos for all participants and families.  (If you really want to get your mouth watering, check out the United States Handball Association's Facebook video of what was served!).
During a small break in the action, former junior champion and R48Pro Mando Ortiz with Tucson's pro qualifier Abe Montijo gave the kids a thrill with a player clinic on the main court.  Kids worked on their serve and were shown how to cut the ball off on the three-wall court.  Special thanks to both players for sharing their time teaching the next generation better skills!  
See today's results HERE.
---
THURSDAY
VENICE BEACH, Calif. -- Sunshine, sand and waves greeted junior handball players on Thursday morning for the 2017 USHA National Junior 3-Wall Championships at the Venice Beach Rec Center.  The  players were also treated to a generous "swag bag" which included three shirts, wristbands, a hat and more.  The Southern California Handball Association, LAFD Handball, and a host of supporters made sure the kids were rewarded for making the commitment to play in this year's tournament. 
With 79 entrants, the Venice Beach Rec Center's four courts were in use the entire day with small ball and big ball matches!  Gary Cruz, Marcus Hough, Roy Harvey, Jim Vandenbos, Andy Gutierrez, Rick Wheelock and a number of other local volunteers made sure all the junior players were well-fed and had good officials refereeing matches from start-to-finish. 
One of the day's final matches took place between Santa Barbara teammates Grace Ramos and Mileyni Sanchez.  Ramos advanced, but Sanchez put up a tremendous fight in the second game, nearly forcing a tiebreaker only to fall short 14-15.  The two new players from the Santa Barbara TGOP program shared a handshake, hug and walked off the court together smiling ear-to-ear.  It was a tremendous show of sportsmanship and the Spirit of Handball. 
See today's results HERE.
DENVER -- The altitude brought another element into the usual mix of who wins on Sunday in some events as lowlanders struggled with catching their breath.  But in the 35 singles, Kevin Price rolled to his first national title with an impressive weekend and final win over Victor Sanchez. 
Chris Tico overcame local Oliver Boyd in a tough 40 final but had nothing left for George Repine in the 45s.  Paul Pfannenstiel earned another national singles title with a tough tiebreaker win over Joe Tierney.  Mike Flannery is back on top of his game, winning the 55s over Matt Osburn.  Lloyd Garcia was on top of Phil Kirk's offensive game to take the 60s.  Ed Campbell had just enough left to hand Dan Price another runner-up finish in the 65s.  Greg Raya proved too much for the 70s field and ended Michael Jordan's great run through the bottom bracket.  Gary Rohrer is another newcomer to his age bracket and served his way past Mike Driscoll in the 75s. 
And, Charlie Wicker upheld his Super Senior status, holding off a game effort from Curtis Creed on Sunday in three after defeating newcomer and runner-up Jerry White in a tiebreaker on Saturday in the 80s
.  Killian Carroll had wrapped up the Pro-Am title on Saturday.  Masters singles draws on
R2sports site HERE.