Saturday, October 26, 2019
Contact
Pierre Patenaude
This email address is being protected from spambots. You need JavaScript enabled to view it.
514 247-9007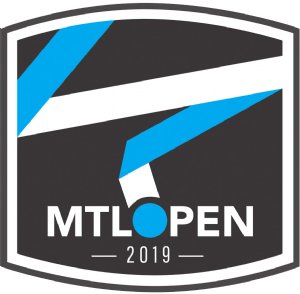 The 4th edition of the Montreal Open! This years' 4-wall fall classique will be held on October 26th 2019. Depending on the number of entries, the tournament could be a two day event, still taking place at Club Tennis 13 in Laval, Quebec, with the final rounds possibly being played on Sunday.
This is a singles event in the following categories for both men and women. Many categories will be available depending on your play level
Register online, by e-mail or by phone now. Registration fees are
$

45 to be paid on location the day of the event.
E-mail : 
This email address is being protected from spambots. You need JavaScript enabled to view it.

or

This email address is being protected from spambots. You need JavaScript enabled to view it.
Telephone : (514) 247-9007 
A diner/banquet will be held on Saturday evening at the
Tennis 13

restaurant. The registration fees do not include the diner. It is a restaurant menu with a choice of meals.
Location
Tennis 13 1013, Autoroute 13 Laval, Quebec H7W 4V3 CANADA