2019 USHA / ICHA Junior Big Blue Nationals / Singles Championships
From Saturday, August 17, 2019
To Sunday, August 18, 2019

Contact
Team ICHA
This email address is being protected from spambots. You need JavaScript enabled to view it.
718-703-7699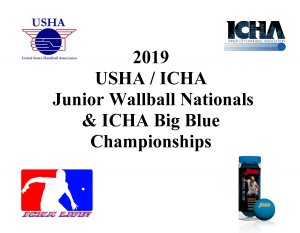 Let's end this handball season with a big ball tournament! This event brings together junior and adult 

handball players and offers a blend of different divisions from Boy's/Girl's 15 Under all the way up to Men's/Women's (35+). It is also a weekend where you see returning handball players that graduated from high school come back to compete and remain great influences among the handball community.
Gather up all the skills you've practiced this year and show why you are the next Big Blue champion!
Early Registration discount $10 deadline Friday, July 26, 2019

Enter Online:  https://www.r2sports.com/tourney/home.asp?TID=30903

Location
Central Park North Meadow North Meadow New York, New York 10029