2019 USHA National Juniors Three-Wall Championships
From Thursday, July 18, 2019
To Sunday, July 21, 2019

Contact
USHA,
This email address is being protected from spambots. You need JavaScript enabled to view it.
520-795-0434
The Southern California Handball Association proudly hosts the 2019 USHA National Juniors Three-Wall Championships.
All players entered will get shirts and gear, sponsored by LAFD Handball, Owen Gloves and the U.S. Handball Association!
Play three-wall handball just steps away from the Pacific Ocean, adjacent to the world-famous Venice Beach Boardwalk and Muscle Beach!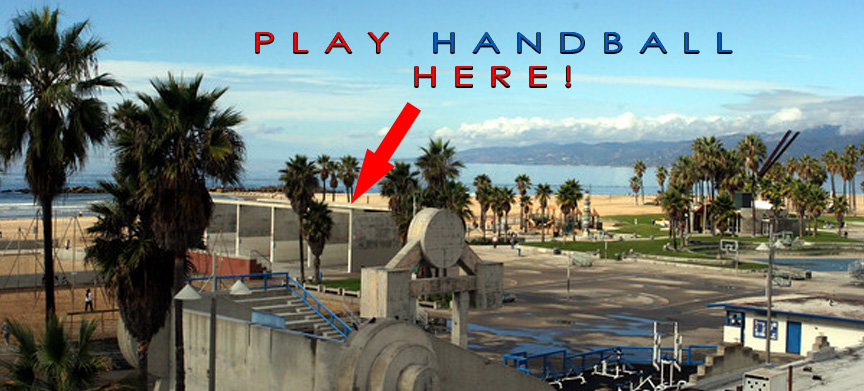 Thanks to the hard work of the SCHA and LAFD Handball, we've enjoyed a great turnout!
Matches will start Thursday morning at 9 a.m.
Travel assistance is available to junior players traveling 250-plus miles one way through Joe Ardito and Wafe Risner Travel Funds! Contact
Matt Krueger
with eligibility questions. Email:
This email address is being protected from spambots. You need JavaScript enabled to view it.
or
This email address is being protected from spambots. You need JavaScript enabled to view it.
.
Location
Venice Beach Rec Center 1800 Ocean Front Walk Venice, California 90291