8th Annual Honey Martin's 1-wall Big Ball Tournament
Saturday, July 06, 2019
Contact
Joe Berthiaume
This email address is being protected from spambots. You need JavaScript enabled to view it.
514-668-3148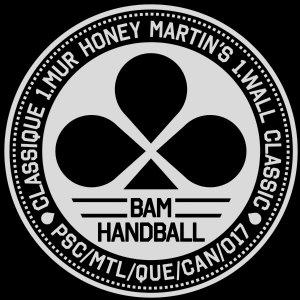 Located in Montreal's historic industrial and Irish burrow of Point St. Charles, this tournament is both a social and sporting celebration of handball. All are welcome to play and discover this amazing game, or come by to watch world-class players battle for the title. Enjoy Food from local sensation Black Strap BBQ and complimentary beverages from Honey Martin's pub. After a great day of fun, join us up the street at Honey Martin's Pub for food, drinks and live musical performances.
$$$$ PRIZE MONEY IN THE OPEN DIVISONS $$$$
DIRECTIONS TO CLUB: COURTS ARE IN FRONT OF THE POINTE-SAINT-CHARLES YMCA, 255 ASH AVENUE, MONTREAL, H3K 2R1. CORNER OF ASH AND LeBER.
!!!!!!!!!!!!!!!!!!!!!!PLAY STARTS AT 9 AM ON SATURDAY!!!!!!!!!
JOIN US ON FRIDAY 5PM AT THE COURTS FOR SOME PRE-TOURNEY PARTY...
Location
Parc LeBer, Pointe-St-Charles Corner Ash and LeBer, Pointe-St-Charles Montreal, Quebec H3K 2R1 CANADA