25th Hall of Fame with USHA Masters Singles, Women's Classic & WPH R48 LTE
From Thursday, March 07, 2019
To Sunday, March 10, 2019

Contact
USHA (Vern Roberts or Matt Krueger)
This email address is being protected from spambots. You need JavaScript enabled to view it.
520-795-0434
Join us in celebrating the 25th Anniversary of the Handball Hall of Fame!
We're hosting a Mega-Event to celebrate the silvery anniversary of the Hall of Fame Tournament.  The USHA Masters Singles and the Women's Classic will be joined by a WPH R48 LTE event!
ENTER ONLINE HERE:  http://www.r2sports.com/tourney/home.asp?TID=29991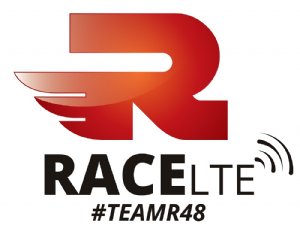 The R48 LTE awards half the ranking points as a traditional R48 event and almost half the prize money!  
 
The Masters Singles Invitational will showcase the best age division handball (35-plus) in the World.
 
The Women's Classic showcases women's handball in one division, featuring drop-down brackets where all competitors are matched appropriately to skill level.
 
Hall of Fame divisions (Open, B, C and Juniors) may be combined for best competition and tournament experience. The Legends Doubles division (or Hall of Fame doubles) will be determined by Tournament Director Charlie Wicker and the Tournament Committee.

The WPH R48LTE awards half the R48 ranking points as a traditional R48 event and nearly half the prize money.

Prize money and ranking points for R48 LTE events:

1st: $1.5k (5 ranking points)
2nd: $1k (4 ranking points)
3rd/4th: $750/$750 (3 ranking points)
5th-8th: $500; if the event has 8 ranked pros or better (2 ranking points)
**LTE ranking points are only valid to the player if that player qualifies during the season and/or are named in the top eight and have accepted their invite. Once the player qualifies, then their LTE points become retroactive (same for the Elite Eight member). If a player accrues points at an LTE stop without earning ranking points in that R48 season, those points will be frozen until that player earns ranking points at a R48 stop. If/when the player earns points in a full R48 stop, his LTE points will be added. If the player does not earn points in a full R48 stop, his LTE points will not accessible.
Location
Tucson Racquet & Fitness Club 4001 N Country Club Rd, Tucson, AZ 85716