WPH R48Pro & Annual Red Death
From Friday, January 25, 2019
To Sunday, January 27, 2019

Contact
Red Death - Paul Polzin & Sean Sandau (406-241-3829 // 406-544-0762); WPH - Dave Vincent
This email address is being protected from spambots. You need JavaScript enabled to view it.
2019 Red Death WPH R48Pro Stop
On Line Entry:  http://www.r2sports.com/website/event-website.asp?TID=24822
The 2018 Red Death Handball Tournament was only the beginning! In 2019, the World Players of Handball, along with Missoula and Montana Handball Associations, #TeamNub & Peak Fitness gear up for another exciting professional and amateur event in Missoula, Montana, and your invited!
-

Capped at 120 total entries, we will be on a First come~ First serve basis!
-
-
Do join us and help spread the word....
WPH Pro Qualifiers begin at 9am on Friday; main court men's pros start at 1pm; amateurs report to the tournament desk by Noon Friday.
This will be a professional Handball tournament; feature a pro/am doubles (Pros alongside Joe's), skilled, age division play; womens, juniors, singles & doubles--All at the event with the best Hospitality in Handball!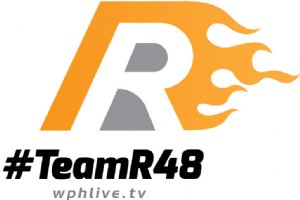 Location
Peak Fitness, 4990 Buckhouse Ln, Missoula, MT 59804