From Friday, January 11, 2019
To Sunday, January 13, 2019

Contact
Kayla Fulghum, Tournament Director
This email address is being protected from spambots. You need JavaScript enabled to view it.
(850)-305-4162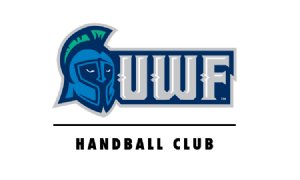 The University of West Florida Handball Club would like to invite you to join us for the 2019 ARGO Classic (also known as UWF's "I Love Handball" Fundraiser Classic) hosted at the University of West Florida Recreation Center!
Events:

Men's Open Singles / Women's Open Singles
Men's A Singles / Women's B Singles
Men's B Singles / Women's Novice
Men's C Singles / Open Doubles
Men's Novice* / B Doubles
Masters Singles (40+) / Mixed (Co-ed Doubles)
Golden Masters Singles (50+)
Super Masters Singles (60+)
Diamond Masters Singles (70+)

*Can't have played Handball before August 1st, 2018

All players are guaranteed two matches.

Events may be combined at the tournament directors discretion

Entry Fee:   Standard: $50 for 1st event and $10 for 2nd event.  Students: $30 for 1st event and $0 for 2nd event
Out-of-state students: free entry

Travel Grants:   Junior and collegiate programs can apply for Wafe Risner travel grants from the USHA, at the rate of $20 per player (some terms apply). 

Additional donations are always welcome to help with tournament costs and support the UWF Handball Team.

Entry fee includes: Souvenir t-shirt, Friday dinner, Saturday breakfast and lunch.

Entry Deadline: Monday January 7th, 2019

SIGN UP: Two options, depending on when you'd like to pay: 
1. Pay at registration (via credit card) by signing up here on R2Sports. Pay careful attention to coupon instructions when checking out.
2. Pay upon arrival at tournament. You can register beforehand by emailing/texting Kayla Fulghum with name, phone number, event(s) and starting time constraints.

Please notify of cancellation by noon on Wednesday, January 9th to be eligible for a refund.

Starting times will be emailed around noon on Thursday, January 10th.

USHA Rules:  Players must wear eye guards. Official ball is the USHA Red 21 (White 21 for women's and novice events).  Players must ref after losing.


Location
HLS Facility at The University of West Florida, Pensacola, FL