From Saturday, October 27, 2018
To Sunday, October 28, 2018

Contact
This email address is being protected from spambots. You need JavaScript enabled to view it.
or
This email address is being protected from spambots. You need JavaScript enabled to view it.
or call (514) 247-9007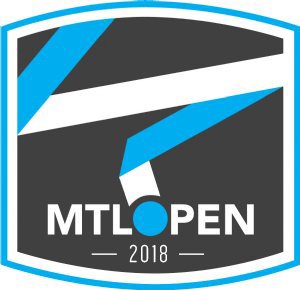 La 3e édition de L'Open de Montréal arrive à grand pas. Cette incontournable classique automnale de balle au mur 4-murs se tiendra les 27 et 28 octobre 2018. Selon le nombre d'inscriptions, le tournoi se déroulera sur deux jours au Club Tennis 13 de Laval. Les rondes finales pourraient possiblement être disputées le dimanche.
Il s'agit d'une compétition en simple dans les catégories
*

suivantes :
Hommes > Open, A, B, Maîtres 50 +
Femmes > Open
Inscrivez-vous dès maintenant en ligne, par courriel ou par téléphone. Les frais d'inscription sont de 45 $ payables sur place la journée de l'événement.
Courriel : This email address is being protected from spambots. You need JavaScript enabled to view it. ou This email address is being protected from spambots. You need JavaScript enabled to view it.
Téléphone : (514) 247-9007
Un souper/banquet aura lieu le samedi soir au restaurant du Tennis 13. Le prix d'inscription au tournoi n'inclut pas le souper. Il s'agit d'un menu restaurant avec plusieurs plats au choix.
* S'il y a peu de participants dans une ou plusieurs catégories, elles pourraient être fusionnées pour permettre une meilleure organisation du tournoi. Les joueurs participeront à un minimum de 2 matchs.
----------
The 3rd edition of the Montreal Open is coming soon. This years' 4-wall fall classique will be held on October 27 & 28. Depending on the number of entries, the tournament could be a two day event, still taking place at Club Tennis 13 in Laval, Quebec, with the final rounds possibly being played on Sunday.
This is a singles event in the following categories*:
Men > Open, A, B, Masters 50 +
Women > Open
Register online, by e-mail or by phone now. Registration fees are
$

45 to be paid on location the day of the event.
E-mail :
This email address is being protected from spambots. You need JavaScript enabled to view it.

or

This email address is being protected from spambots. You need JavaScript enabled to view it.
Telephone : (514) 247-9007
A diner/banquet will be held on Saturday evening at the
Tennis 13

restaurant. The registration fees do not include the diner. It is a restaurant menu with a choice of meals.
* If entries for a division are too small, that division may be combined with another one. Players are guaranteed at least two matches.
ENTER ONLINE HERE:  http://www.r2sports.com/tourney/home.asp?TID=29941
Location
Tennis 13 1013, Autoroute 13 Laval, Quebec H7W 4V3 CANADA