2018 Olympic Club Singles Invitational WPH Pre-Qualifier Event
From Saturday, January 06, 2018
To Sunday, January 07, 2018

Contact
Joey Mucha
This email address is being protected from spambots. You need JavaScript enabled to view it.
415.308.3711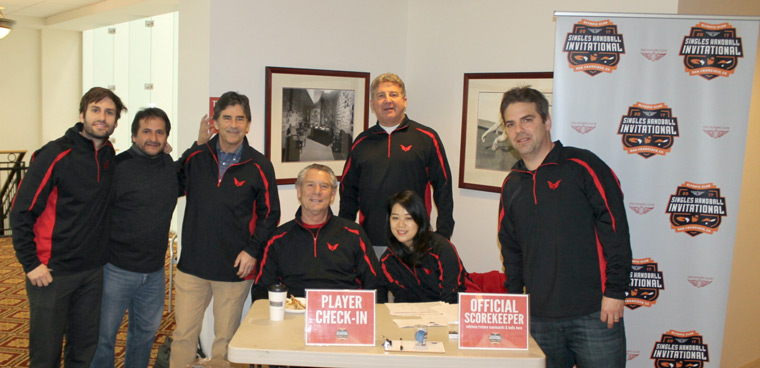 The Olympic Club is excited to host our 6th Annual Singles Handball Invitational & WPH R48 Pre-Qualifier on the first weekend of 2018, Saturday January 6th and 7th.
-
We're partnered with the WPH to make this event an R48 Pre-Qualifier as well so the Top Open finisher will receive a travel stipend to an WPH tour stop of their choosing. Top-8 R48 Players are excluded from the travel stipend.
More details here
.
-
The Singles Invitational will have all major divisions Open, A, B, C, & D, 60s Masters, 70s Masters, Women's, Juniors under 17 & 12.
-
As always, there will be an after-party for players on Saturday evening and one of the top Secret Arcade venues in San Francisco. YOU DON'T WANT TO MISS IT. Seriously. Ask Lou Barberini about it.
-
PRICING UPDATE: $50 (Before 12/22/2017) | $70 (After 12/22/2017) - SIGN UP EARLY!
Location
Olympic Club 524 Post Street San Francisco, California 94102